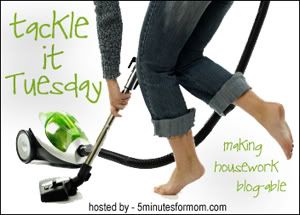 My tackle of our room is going well but not finished. I got my scrapbook cubes moved and partly organized. (man do i have too much unused stuff) I went through my closet and am happy to say I was able to fit into a dress from 6 years ago :) Now I have basically been the same size since high school, around a 16 so this isn't too huge but for having twins a month ago I'm happy. In order to organize the bedroom I had to reorganize the storage room so I could put some stuff in there. That is pretty much done until I can move the stuff for my classroom.
SO this week:
Finish cleaning/organizing bedroom including scrapbook area

Take TLC inventory over to Kristi's for trading and to see what she can sell for me at her crop next weekend

Take photos for the babies' announcements and put them together

Finish thank you cards to mail with announcements
That should keep me more then busy :)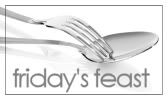 Appetizer
When was the last time you had your hair cut/trimmed?
june 7th before my baby shower
Soup
Name one thing you miss about being a child.
Not having to worry about money
Salad
Pick one: butter, margarine, olive oil.
Butter for baking and olive oil for cooking
Main Course
If you could learn another language, which one would you pick, and why?
Spanish so I could communicate with my mother in law
Dessert
Finish this sentence: In 5 years I expect to be…
Still married and teaching with 3 kids in elementary school if we are still in this system